Hose Identification Labels
CILS self-laminating durable labels makes hose identification simple in all industrial environments and weather conditions protecting crucial data such as pressure ratings, temperature ranges, barcodes, date, hose life and manufacturer information.
Benefits include:
Adhere to industry standards e.g. SAE (Society of Automotive Engineers), EN (European Norm), DIN (Deutsche Institute fur Normung), MDG 41 (Guideline for Fluid Power Safety at Mines) and ISO (International Standards Organization)

Hose labels can be colour-coded and/or barcoded for immediate hose recognition

Labels are printable in seconds straight from your PC and standard laser or thermal transfer printer

Good conformability and adhesion to all hose types – suitable for round and flat

Computer printable hose labels can replace costly metal tags

Correct hose labelling helps eliminate costly repairs, reduces production downtime due to hose failures and helps ensure a safe work environment

Applying Self-laminating and Flag Labels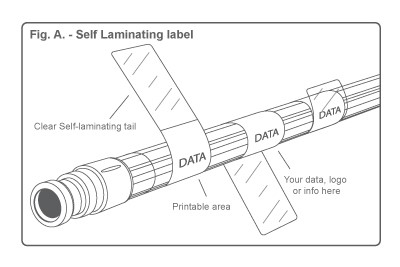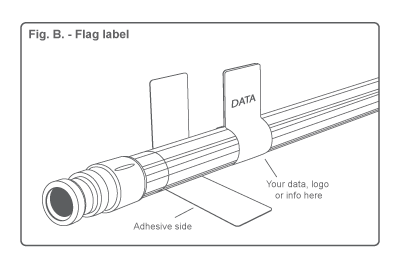 Options available:
Self-laminating hose labels feature a clear, wrap-around protective tail to seal and safeguard all printed data

Hose labels can also be supplied in a flag format to provide more label information for smaller diameter hoses.

Labels are fully computer printable or can be supplied pre-printed with your data as specified

Vinyl labels are self-extinguishing for extra safety in case of fire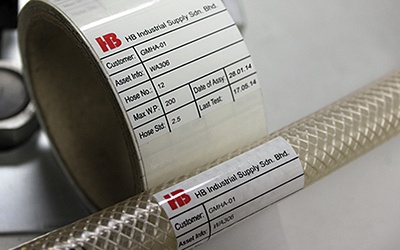 Resistant to:
Abrasion and handling

Weather

Dirt and Grease

Heat

Moisture

Oil
To find out how our hose labels can be applied to your specific business needs contact one of our specialists today to discuss your label options.